Do You Really Know How Your Heat Pump Works?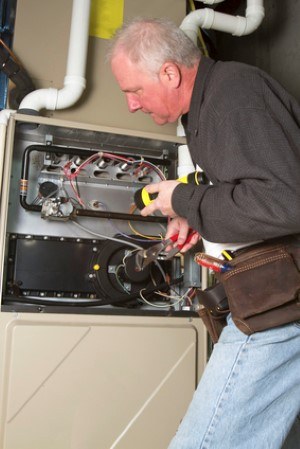 Winter weather is fast approaching which means it is time for our heating systems to swing into action. Hopefully, by now, you have scheduled your heating tune-up, in order to help ensure that your system is up for the challenge. Failing to keep current with maintenance is a sure fire way to end up with costly repairs or put your system out of commission completely. Yet that's about the extent of knowledge the average homeowner has about their heating – whether it's working or not. If you are not working in the HVAC field, there's not much point in studying the subject. Let
experts like us
do the heavy lifting. However, you should know at least a little about the system your home relies upon for heat, because you never know when the information could come in handy.
Heat Pumps 101
So you don't have to want to work in heating and cooling to want to know how your very own heat pump system works. In fact, as an Atlanta homeowner, this is a smart choice to make. The name could not be any more self-explanatory. A heat pump is a device used to move heat from one place to another. In the winter, heat is moved indoors to warm the home and in the summer heat is moved out of the home, in order to keep things cool. One reason this type of heating and cooling system is preferred is that it does not require separate systems. In other words, you do not need a heater as well as an air conditioner, as they are one and the same. Heat pumps are more energy-efficient because they simply transfer heat. It requires less energy to simply move air than it does to burn fuel and create heat. The benefit of energy-efficiency is that it means your power bills will be lower, plus you can feel good about making your household more Eco-friendly. This heat transfer means that heat pumps are not ideal in all climates. They work best in areas that retain moderate temperatures, as opposed to extreme cold. This is why heat pumps are more popular and more commonly used in the South. There are
various types of heat pumps
, but they all generally rely on the same core principles of operation. For instance, there is the mini-split system. This connects the same standard outdoor unit to several indoor systems, usually ductless and usually used for retrofitting a home.
Trust in the Champions
Champion Air Systems Inc. is a local, family owned and operated business and we genuinely care about your service needs. We make it a point to educate our clients so they are armed with information instead of taken advantage of. Know some basics and you'll avoid being conned by less-than-scrupulous contractors, or just call on us and you'll never have to question the assessment. For all of your heat pump service needs, you can count on us.
If you are looking for Heat Pump Repairs experts or Heat Pump Maintenance and Troubleshooting in Atlanta then please call 678-574-5009 or complete our online request form.