Are You Looking for Alpharetta Air Conditioning Today?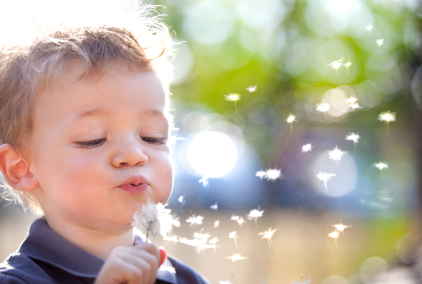 Champion Air Systems has served metro Alpharetta since 2001. Champion Air Systems started out in the HVAC business installing central heating and air in newly constructed and in existing Alpharetta homes. While Champion Air Systems is a young company, we have grown tremendously in the past few years. As we've grown we have expanded our available heating and cooling services. We feel that these services and our commitment to excellence make us unequaled and unmatch in the industry.
Champion Air Systems - Alpharetta Air Conditioning Company
Champion Air Systems is a full-service Alpharetta air conditioning and heating contractor with the ability to service, repair and install any Alpharetta residential and commercial heating and air conditioning systems. With our experience and up-to-date knowledge, we are able to install and repair any heating and cooling system. We guarantee you will be 100% satisifed with our work or the job is not done. Our goals is to provide quality, longlasting work, excellent customer service, competetive pricing and to finish on time and with in budget.
Alpharetta Air Conditioning Repairs
Our skilled Alpharetta air conditioning repair technicians have the tools and knowledge to repair any make or model of air conditioning unit quickly and properly. You can rely on our Alpharetta ac repair experts for speedy service, ensuring your home returns to a cool and enjoyable temperature in no time.
Should the damages to your air conditioner be irreparable, don't worry – our Alpharetta air conditioning repair specialists can replace the broken unit with a new, energy efficient cooling system. Our Alpharetta air conditioning repair company carries a variety of air conditioning units from top name manufactures, and we can help you find the system that is right for your home and budget.
Alpharetta Air Conditioning
Alpharetta Heating Repairs
Alpharetta Furnace Repairs
Alpharetta Air Conditioning Repairs
Alpharetta Air Conditioning Maintenance
Alpharetta Air Conditioners
Alpharetta AC Service
Alpharetta Heating and Air
Alpharetta AC Repairs
Alpharetta Indoor Air
Alpharetta Humidifiers
Alpharetta Indoor Air
Indoor air quality in Alpharetta is a major concern that many homeowners do not know enough about. Most of the time Alpharetta homeowners are not aware of the dangers of air pollution circulating INSIDE their homes, when in fact, our homes are some of the most polluted places in Alpharetta when it comes to air quality. You may be thinking, "That can't be true! My home is very clean." Well, even if your home is smoke-free and kept tidy, you are still at risk for poor indoor air quality.
The reason for this increase in concern for Alpharetta indoor air quality is due to the manner in which air circulates throughout our homes. A number of small particles of dust, dirt, and pollen circulated within the house via the heating and air conditioning systems, and we continue breath this air for hours and hours while at home. The particles in the air can increase allergy symptoms or even trigger some respiratory diseases. This alone is a cause for concern, and thankfully, there are many Alpharetta indoor air products available to help "clean up" all this air pollution filtering through our HVAC systems.
Air cleaners or air purification systems can all help us control indoor air pollution in Alpharetta. Air filters and other Alpharetta indoor air products are designed in such a way so that our heating and air conditioning systems provide us the cleanest air to breathe, effectively trapping or eliminating air pollution. So take strides to improve the air quality inside your home - invest in Alpharetta indoor air products today!
What Alpharetta Homeowners Are Saying About Us
Champion Air Systems, Inc is Rated: 5 / 5
based on these 1 happy customer reviews.
---
"The Champion Air team did a wonderful job on our home. The entire team (internal, installation, and service) teams seem to be on the same page, and really geared up to serve the customer. I would highly recommend Champion AC Systems, Inc. to anyone needing AC/Heating services."
---
If you are looking for air conditioning experts in Alpharetta then please call 678-574-5009 or complete our online request form.