Your Crabapple Residential Heating & Cooling Specialists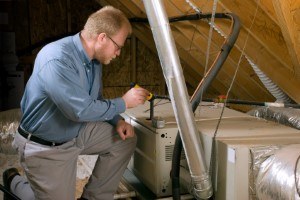 If you need heating or cooling service for your home, trust in the experienced professional at Champion Air Systems to help you with all your Crabapple HVAC repairs and installations. Our entire crew of Georgia certified technicians have both the skill and extensive training necessary to handle even the toughest heating and cooling projects. We work on all types of systems and brands, and can replace or repair all components within your heater or AC. We offer efficient service, work of the highest quality, and competitive rates that stay within your budget. Contact us today and see why we are Northern Georgia's #1 HVAC resource!
Full Home Installation Available
One of the most important investments you'll make into your home is to install a brand new HVAC system. So it's important to get it right the first time by purchasing products of the highest quality and have them installed by seasoned professionals who can get the job done to your satisfaction! We arrive to your site and take measurements while helping you determine exactly what type of system is right for your home. This insures that your heater or air conditioner will operate efficiently while providing great warm or cool air in every room. Don't settle for less that the best for y our Crabapple home. Contact Champion Air today!
We Offer Weekend Emergency Service
When it's freezing outside and your heater goes out, you don't have time to wait for someone to arrive at your home during store hours or when they can get around to it. This is why we offer our Crabapple emergency repair service as a courtesy for homeowners in Crabapple. Our technicians arrive to your home with all equipment and tools necessary to do the job on-site. This way we can make the necessary repairs in an efficient manner and restore heat back to your home. We never take advantage of our clients in an emergency situation and will not over charge you for our service. Our primary concern is the safety and comfort of you and your family.
Heat Pump Repairs
The heat pump is a crucial part of your entire heating system as it transforms cold air into hot air and delivers it to your furnace and then into your home. So when your heat pump goes out, you can no longer depend on your furnace to produce hot air. This can create emergency situations for families in Crabapple during the winter time. If your heat pump has broken down let us help you get it up and running again. We can perform all repair or even replace your old heat pump with a brand new heat pump. We can perform all repairs in no time at all so that you don't have to wait to get heat back into your home interior.
Furnace Repairs
Our furnace repair technicians are the can provide you with highest level of quality repair service anywhere in Crabapple. We are are known for reliable, efficient heating solutions that will provide you with home comfort for years to come. With a proper repair you can feel confident that your home furnace will provide you with long term warmth throughout even the harshest of winters. By utilizing the latest, most advanced equipment and technology, our heating contractors provide superior services to ensure your heating system's efficiency. When you decide to repair your furnace, it will more than pay for itself. We not only repair the causing problem, but we make sure it's running at its optimal state.
If you are looking for air conditioning & heating experts in Crabapple then please call 678-574-5009 or complete our online request form.