Holly Springs Heating & Air Conditioning Experts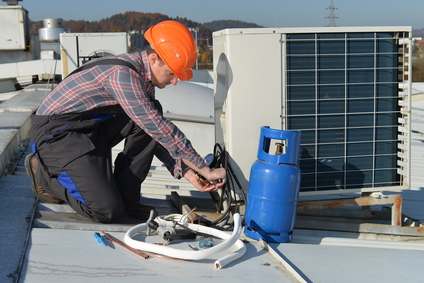 The Holly Springs heating & air conditioning contractors at Champion Air Systems are proud to be some of the most trusted and experienced HVAC contractors in the local area. Our team of heating and cooling specialists are here to help you with all of your heating and air conditioning installation and repair needs. By the time our team of professionals are finished, your HVAC system will be running as smoothly and efficiently as the day it was first installed.
When you are looking to hire one of the most experienced and knowledgeable heating and air conditioning contractors in the Holly Springs area, look no further than the pros at Champion Air Systems. Our team of experts are always standing by and ready to assist with any of your HVAC related problems or projects. If you have any questions about our services or about your heating and air conditioning system, don't hesitate to contact us. Call us today and let us schedule your appointment.


Holly Springs Air Conditioning Installations

At Champion Air Systems, our Holly Springs heating and air conditioning contractors believe that a reliable and effective air conditioning system is a necessity in every home. If your air conditioning unit has gotten on in age, developed some issues, or just doesn't work like it used to, don't hesitate. Give our team of experts a call today and let us help you keep your home comfortable for you and your family.
Making any kind of major change to your home is always a large investment, and it is no different with your home's air conditioning system. As with any large investment, it is important to do your research and consider all of your options to make sure you arrive at the best choice. Our team of knowledgeable contractors can help you by offering advice and guidance so you are able to right air conditioning unit to suit you and your family's needs. As with all of our services, when you hire us to install your new air conditioning unit, you can count on fast and high quality service. We will take care of your installation from start to finish, and make sure that when we leave, the job is entirely done. We stand behind the quality of all of our work, and as such, your satisfaction with our services is 100% guaranteed.

Holly Springs Air Conditioning Tune-Ups
As with any appliance, years of heavy usage can seriously take its toll on your air conditioning unit. Minor problems can begin to build up and cause your system to run inefficiently, which can lead to further issues if these minor problems are not taken care of properly and promptly. When you air conditioning unit is running inefficiently, you could be losing a lot of money on your monthly energy bills. In addition, the added strain your system is under while it tries harder to maintain a constant temperature in your home can cause wear and tear on your system, shortening its lifespan and leading to further breakdowns and problems. The minor problems that can spring up from time to time in your air conditioning unit can also lead to further issues if they aren't addressed quickly enough. With so many moving parts, if any part of your air conditioning unit isn't functioning the way it should be, it can actually cause damage to other parts of your system, which can in turn lead to exponentially more damage. Properly maintaining and repairing your air conditioning unit will not only enhance the comfort of your home, but it will ensure that your unit will be able to continue cooling your home for a long time to come.



What Holly Springs Homeowners Are Saying About Us
Champion Air Systems, Inc is Rated: 5 / 5
based on these 1 happy customer reviews.
---
"Today, Adam Fuller, a technician from Champion Air Systems visited our home and replaced a dual capacitor in 1 of our air conditioners; honestly, Adam was the epitome of professionalism. Adam was very respectful of our home, extremely knowledgable and answered all of our concerns….he even has a sense of humor ! This is truly a awesome company that understands Customer Service! I highly recommend them for your Air Conditional and Heating needs!"
---
If you are looking to hire a professional heating and air conditioning contractor in Holly Springs, call Champion Air Systems today at 678-574-5009 or complete our online request form.