Euharlee Heating and Air Conditioning Contractors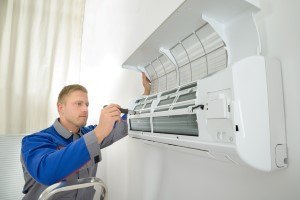 For the last two decades, Champion Air Systems Inc and our Euharlee heating and air conditioning contractors have been proudly serving local families and businesses. Our professionals have the knowledge, skill, and experience necessary to keep your HVAC system operating in the best possible manner. The one constant in all of our work is our goal to maximize customer satisfaction.
Call Champion Air Systems Inc today if you need to hire a professionally licensed heating and air conditioning contractor in Euharlee. Our courteous and polite staff would be happy to assist you in any way that we can. Our knowledgeable experts can answer any questions that you may have about our exceptional line of services. We can schedule your appointment today.
Air Conditioning Installations in Euharlee
If your current air conditioner is old, unreliable, or inefficient, it may be time to install a new one. Whenever you make a major change to your HVAC system, it is highly beneficial to do so with the help of a professionally licensed expert.
At Champion Air Systems Inc., our Euharlee air conditioning contractors are here to assist with your AC installation project. This is a substantial investment, so it is important to choose a system that will provide for your comfort needs in a customized fashion. Our experts can provide you with the advice and information necessary for you to choose the best air conditioner for your home.
Air Conditioning Tune-Ups in Euharlee
During the service life of your air conditioner, our professionals will always be available to help you with any of your needs. One of the best ways to keep your air conditioner operating effectively and efficiently is to conduct annual maintenance on the system.
Through our air conditioning tune-up services, our professionals can help ensure that your air conditioner is operating at peak performance at all times. We will identify and repair inefficiencies and damage that we find. Afterwards, you can use your air conditioner confidently knowing that it is as efficient, reliable, and effective as possible.
Heating Repairs in Euharlee
During the winter, your heating system is of vital importance to you and your family. If your heater breaks down, you all suffer an immense inconvenience. At Champion Air Systems Inc, our Euharlee heating contractors are here to help.
We specialize in both routine and emergency heating repairs. With our assistance, your furnace or heat pump will once again be able to provide for your unique comfort needs.
If you need to hire a professionally licensed heating and air conditioning contractor in Euharlee, call Champion Air Systems Inc today at 678-574-5009, or fill out our online request form.