Kingston Heating and Air Conditioning Services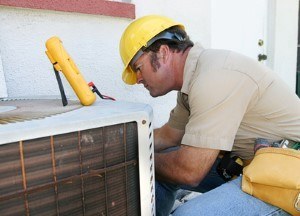 In order for you and your family to enjoy your home to the utmost, it is important for your HVAC system to operate in the most efficient and reliable manner possible. At Champion Air Systems Inc, our Kingston heating and air conditioning contractors are here to help you with all your HVAC related needs. We can install, repair, or replace anything attached to your HVAC system.
Call Champion Air Systems today if you have any heating, air conditioning, or indoor air quality related need in Kingston. Our professionally licensed HVAC contractors would be happy to help you in any way that we can. We would be excited to answer any questions that you may have about our high quality services. We can set up your appointment today.
Air Conditioning Tune-Ups in Kingston
One thing that people often fail to realize is that their air conditioners need to be routinely inspected and maintained. Your air conditioner is a complex machine with many moving parts. As such, over time, your air conditioner can become damaged and develop minor inefficiencies. If left unaddressed, these minor issues can develop into major problems.
At Champion Air Systems Inc., our Kingston air conditioning contractors provide routine AC tune-ups to the local community. During these services, we will inspect your air conditioner to find and repair any and all problems that are present. Afterwards, your air conditioner is guaranteed to operate in the best possible manner.
Heating Installations in Kingston
During the winter, you and your family rely on your heating system for the comfort and security that you expect and deserve within your home. If your current heater is failing to provide for your comfort needs in an efficient or reliable fashion, it may be time to replace the system.
At Champion Air Systems Inc., our Kingston heating contractors can inspect your heater to determine the best course of action. If it is time to replace your furnace or heat pump, our professionals can help you with the entirety of the process. We can provide you with the information you need in order to choose the best heating system for your home.
Indoor Air Quality Services in Kingston
Your HVAC system plays a large role in determining the quality of air that you and your family breathe on a daily basis. If you are concerned about indoor air pollutants or want to promote healthy humidity levels in your home, our professionals can help. We can install a whole-house air cleaner or humidifier directly into your HVAC system. You and your family are guaranteed to be satisfied by the results.
What Our Kingston Customers Are Saying:
Champion Air Systems, Inc is Rated: 5 / 5
based on these 1 happy customer reviews.
---
"My family and I are very pleased with the service we have received. Questions were answered, calls were returned in a timely manner, and most of all they showed up within the time scheduled. The installation is precise and very clean."
---
If you need to hire a professionally licensed heating and air conditioning contractor in Kingston, call Champion Air Systems Inc today at 678-574-5009, or fill out our online request form.