Taylorsville Heating and Air Conditioning Contractors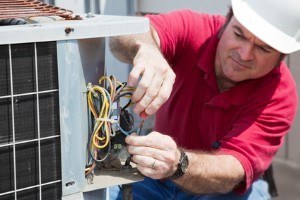 You and your family rely on your heating and air conditioning systems throughout the year. As such, you have an obligation to keep your HVAC system properly maintained. At Champion Air Systems Inc, our Taylorsville heating and air conditioning contractors are here to help you with this responsibility. We can install, repair, and replace any portion of your HVAC system.
If you are looking for an HVAC professional that provides high quality services in Taylorsville, call Champion Air Systems Inc today. Our polite staff would be happy to help you in any way that we can and to answer any questions that you may have about your HVAC system. We can schedule your appointment today.
Taylorsville Air Conditioning Tune-Ups
One of the best ways to ensure that your air conditioner provides your family with the comfort that you deserve is to conduct routine maintenance on the system. At Champion Air Systems Inc, our Taylorsville air conditioning installation contractors specialize in routine AC tune-ups. It is highly recommended that you hire a professional to inspect and repair your air conditioner on an annual basis.
By doing so, you put your air conditioner in the best position to provide for your comfort needs all summer long. Our team will inspect your entire HVAC system to determine if any problems are present. We can repair them on the spot. Afterwards, your air conditioner will operate efficiently and reliably.
Heating Installations in Taylorsville
During the winter, every Taylorsville family deserves to have a reliable heating system within their home. At some point in time, every furnace or heat pump will need to be replaced. When you decide that it is time to replace your heating system, our heating contractors are here to help you make the most of the project.
We will personally inspect your property and inquire as to your family's unique comfort needs and goals. With this information, our heating contractors will be able to provide you with the advice and information necessary to help you choose the heating system that will work best for you. You and your family are guaranteed to be completely satisfied with your new furnace or heat pump for years to come.
Whole-House Air Cleaners in Taylorsville
One aspect of the HVAC system that is often overlooked is its effect on the indoor air quality within the home. According to experts, indoor are is on average 2 to 4 times more polluted than outdoor air. Our Taylorsville HVAC contractors can install a whole-house air cleaner directly into your HVAC system. Afterwards, you can rest assured that the air your family breathes on a daily basis is as clean as possible.
If you need to hire a professionally licensed heating and air conditioning contractor in Taylorsville, call Champion Air Systems Inc today at 678-574-5009, or fill out our online request form.