Now You Can Rest Assured That Your Atlanta Home Stays Cool And Comfortable This Summer With Our Trusted Air Conditioning Installation Services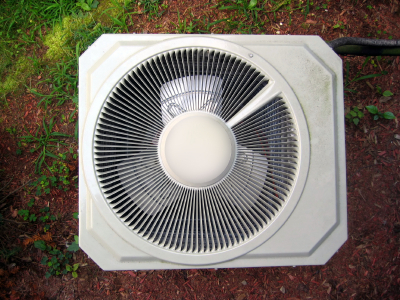 Your air conditioner is an essential part of your Atlanta home. Today, there are many types of air conditioners available on the market at different prices, sizes and energy efficiency. Choosing an air conditioning unit is not difficult; however, the challenging task is the proper installation once the unit has been purchased.
Our professional Atlanta air conditioning installation experts specialize in custom AC installation of all types and models. Whether you have a new construction project or you need to replace your old air conditioner, we got your AC installation and repair needs covered.
Now you can rest assured that your Atlanta home stays cool and comfortable this summer with our trusted air conditioning installation services. Champion Air Systems carries and installs all the reputable brands of AC units that homeowners have come to trust throughout the years. We guarantee your satisfaction when it comes to air conditioning installation in Atlanta. Below are some of the benefits of choosing Champion Air Systems.
Champion Air Systems, Inc. Proudly Services All Brands!
Our Air Conditioning Installation Includes the Following Detailed Services
Air Conditioning Installation
Air Conditioning
Air Conditioner
Air Conditioner Units

AC Installation
HVAC Installation
Heating & Cooling
Air Conditioner Repair

AC Units
Air Conditioner Installation
Central Air Conditioning
Heating and Air
Our HVAC Contractor carries and installs all brands of Atlanta Air Conditioning units for homes in the metro Atlanta area. We have many affordable, quality options for you if you're interested in replacing or installing a new air conditioning system for your cooling needs. With our air conditioning installations, you'll have some of the best warranties and a satisfaction guarantee on the installation workmanship.
If your home in Atlanta or nearby areas has been difficult to keep cool, it could be time to replace your air conditioning system. We can expertly evaluate the condition of your current cooling equipment and advise you on whether it's time to replace your air conditioning unit with a new installation.
At Champion Air Systems Inc, you'll always get honest information and upfront quotes regarding your home's heating and air conditioning installations. Since 2001, we've built a reputation of trust for honest quotes, quality products, and excellent air conditioning installations in the Atlanta area -which you can count on when you need our services too.
New Home Air Conditioning Installations
For new homes, the installation process for your air conditioning system can be handled by our licensed, insured, and bonded installation team. We have all the experience, tools, and equipment needed to design your heating and cooling system with expertise. We'll work closely with your builder for your new air conditioning installation, ensuring you have the right energy saving equipment that suits your budget. Our certified Atlanta HVAC technicians can install any make or model you may need, so you'll never have to worry about getting the right system.
Why Choose Champion Air Systems Inc for your Atlanta Air Conditioning Installation?
We have served our customers with pride for many years. We began our career in Atlanta Air Conditioning Installations for new homes as well as existing homes. Our service technicians include Mark and Doug, with Chris in sales. Champion Air Systems Inc has grown tremendously in the past few years, expanding our available heating and cooling services. We feel that our quality services and our commitment to honesty and excellence in all we do will go far to make us an unmatched competitor in our industry.
Air Conditioning Installation Options
Today, there are many types of air conditioners available on the market at different prices, sizes and energy efficiency, so we'll need to help you choose the right system. Choosing the right air conditioning system is important because you don't want to wind up stuck with cooling equipment that isn't necessary or cost effective.
The really important factor however, is the proper installation once the air conditioning equipment has been purchased, so be sure you call our professionals at the number below for all your air conditioning installations in the Atlanta area!
Air Conditioning Installation Gallery
If you are looking for Air Conditioning Installation Services in Atlanta then please call 678-574-5009 or complete our online request form.