Indoor Air Quality
Air Cleaners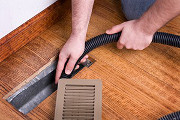 Is your family breathing clean air inside your home? Well, with a professionally installed Atlanta air cleaners will improve your indoor air quality, ensuring that the indoor air that you are breathing is clean and healthy.
Humidifiers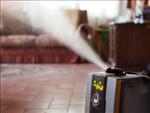 Just like too much moisture can cause problems, so can a lack of moisture. Relatively low humidity in the home can cause some health issues, discomfort and damage to your home. Dry air can cause thing such as: dry skin, itchy skin, headaches, nosebleeds, breathing problems, brittle furnishings, wallpaper, and decor that will crack and peel.
Champion Air Systems, Inc. Proudly Services All Brands!
If you are looking for heating and cooling experts in Atlanta then please call 678-574-5009 or complete our online request form.